R. Gardner Goldsmith reports on a California law affecting author signings.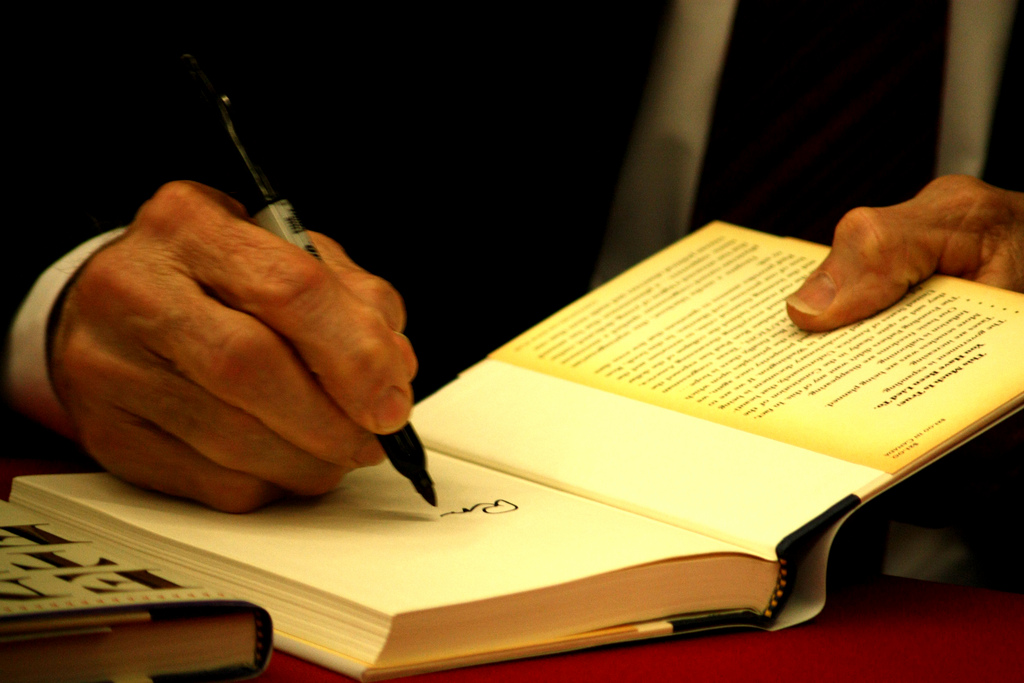 So, I'm a writer. Hopefully, that comes through not only in the fact that I'm setting caveman fingers to keys, and you're reading the results, but also in the quality of what I write, the idea that it has value. I write non-fiction on political economics and ethics. But what some folks don't know is that I also write scripts, short stories, novels, and novellas. As a result, I've become familiar with how publishing works, and have become friends with a number of terrific authors.
Many of those truly fantastic writers don't have the backing of big-name publishing houses. Some sign with small "indie" publishers, while others split from the old guard and self-publish. And what every author, even the well known who have the backing of promotional departments, will tell you is that personal, hand-to-hand and word-of-mouth connections are what sells books.
As a consequence of this, making appearances — at conventions and at book signings offered by local booksellers – is not only essential for authors to exist in the pro field, but the crowds these events generate are also important for the bookstores to stay in business.
But, on January 1, an amendment to a California law kicked into effect that makes it virtually impossible for authors and booksellers to conduct "book signings" the way they once did. And only the folks of the Pacific Legal Foundation, hired by an indie bookseller based in San Francisco, are fighting it.
Read more.